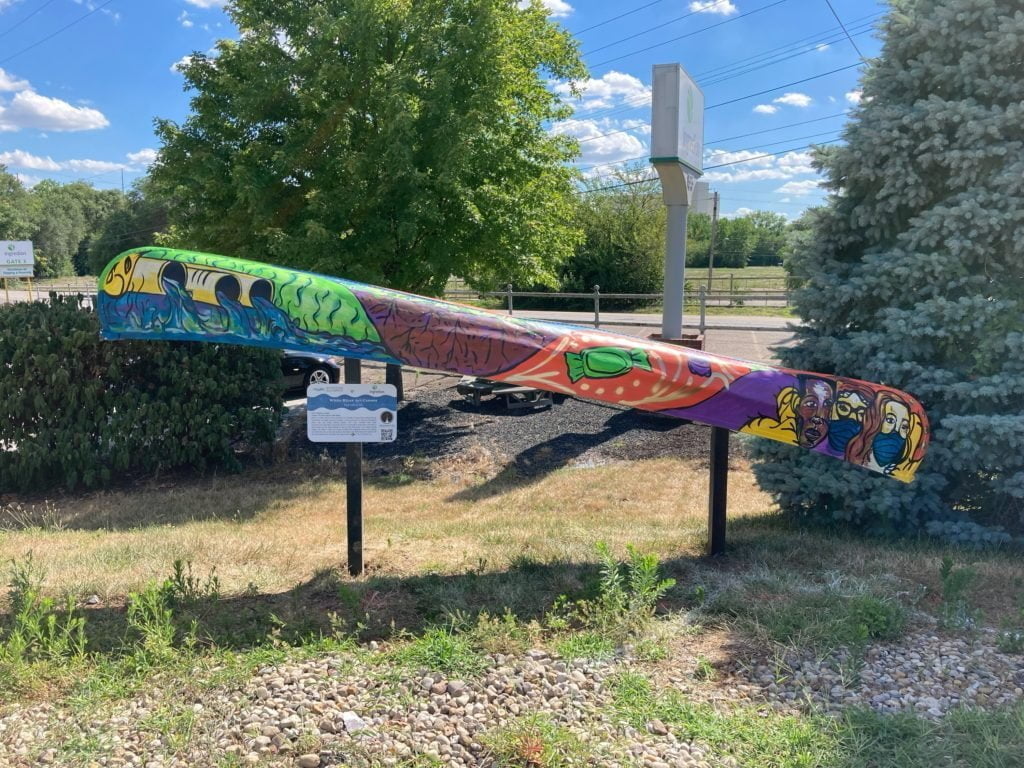 Some of you may remember the ten White River Art Canoes that were temporarily installed along the river last year in Marion and Hamilton Counties. This year they are back – bigger and better to share the message of the White River Alliance's new podcast, The Collective Tap.
The Collective Tap is a podcast about water and the ways we interact with this critical resource every day. Some of those uses are obvious: washing dishes, swimming, or watering plants. Others are less obvious: generating energy, building roads, and manufacturing goods that travel far from the water's source to reach their destination. But given those many uses – and the many more users who expect clean water on demand – it's easy to take for granted how critical this one resource is to life.
What, exactly, is the value of water? We try to answer this question through a series of engaging conversations with experts in their fields, and hopefully, inspire a new appreciation of water.
WFYI's Taylor Bennett is the series host, and she is joined by two field hosts, Taz Walters and Devin Dabney. Neither Taz nor Devin are water experts, so they guide these conversations in a way that's approachable for anyone. The Collective Tap guests range from doctors to farmers and include conversations with Eli Lilly, IU Health, Conservation Law Center, Coca Cola Consolidated, Hoosier Environmental Council, and many more.

There will be a total of four seasons – Season 1: The Spigot; Season 2: Well to Table; Season 3: The Hidden Life of Water; and Season 4: On the Water. Episodes are released on Mondays and Thursdays on all digital streaming platforms. You can learn more at TheCollectiveTap.com and follow The Collective Tap on Facebook, Instagram, and Twitter to stay in the loop!
Each White River Art Canoe depicts an episode or theme of a podcast. Some of these themes include agriculture and livestock, energy, water access and equity, the beverage industry, water use in manufacturing, and shoreline communities. There are fifteen canoes installed throughout five counties located in the Upper White River Watershed. You can find canoes in Muncie, Anderson, Noblesville, Carmel, Broad Ripple, Downtown Indianapolis, and Martinsville. Learn more, find an art canoe near you, and meet the artists at WhiteRiverArtCanoes.org.