Indianapolis Cultural Trail
Urban trail connecting the river with all downtown Indy has to offer
The Indianapolis Cultural Trail: A Legacy of Gene and Marilyn Glick
This world-renowned eight mile dedicated trail through downtown Indianapolis connects major attractions like White River State Park, Indiana Convention Center, the Downtown Canalwalk, and the Indiana Repertory Theater with the cultural districts of Mass Ave, Fountain Square, Wholesale District, and Indiana Avenue. Lined with flowering raingardens and a growing public art collection, the trail also serves as the central hub of the regional greenway system, with direct connections to the Monon Trail, Fall Creek Greenway, and White River Greenway. You'll find a variety of programming as well, from live music to outdoor workouts.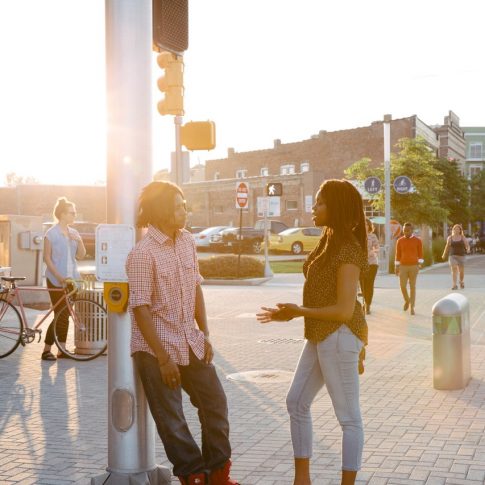 Trail Location
Throughout downtown Indianapolis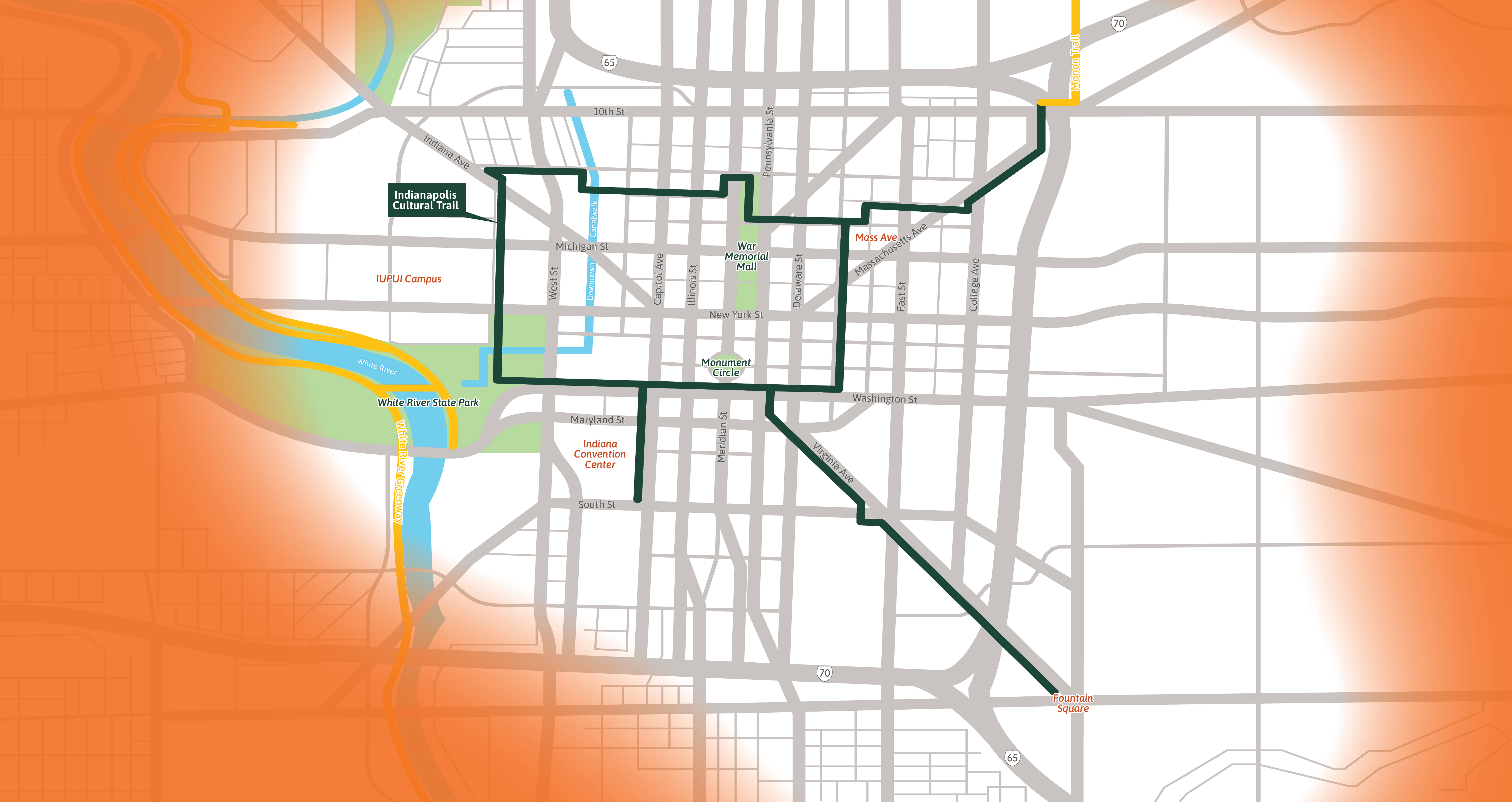 Park Activities
Linear Park & Trail
Greenway trail where the park is the trail.
Accessibility
This park has accessibility features.