Parks & Riverfronts
There's always more to explore!
A Park for Every Passion
A series of city, county, and state parks and trails are nestled along the White River. You can easily access the river through walking, cycling, and horseback riding trails. Opportunities for adventure include archery, ziplines, camping, cultural programs, and much more. You're invited to connect with natural spaces, view the river, and enjoy the experience!
Park Locations
More than two dozen parks touch the White River. Find a park near you or discover one in a nearby community.
×
Indianapolis Cultural Trail
World-class urban greenway connecting all Downtown Indy has to offer.
×
Urban Wilderness Trail
Nature trail through floodplain wildlife habitat in the heart of the city.
×
Central Canal Towpath
Trail alongside historic canal waterway linking Broad Ripple Village with Newfields and Riverside Park.
×
White River Greenway (Indianapolis)
Paved trail following the river in Indianapolis
×
White River Greenway (Noblesville)
Paved trail through the floodplain forest in Noblesville
×
Virginia B. Fairbanks Art & Nature Park
100 acres to enjoy art and nature.
×
Blickman Educational Trail Park
Riverfront trails connecting Marott and Holliday Parks.
×
Lafayette Trace Park
Popular fishing and boating access spot.
×
Strawtown Koteewi Park
For family adventure in every season, Strawtown Koteewi Park is a MUST see park.
×
Potter's Bridge Park
To see the only covered bridge in Hamilton County, visit Potter's Bridge Park.
×
Forest Park
Filled with attractions and activities, Forest Park is a destination for the entire family!
×
Federal Hill Commons
Federal Hill Commons offers community fun in every season.
×
Prather Park
River Road Park is a park that includes something for everyone.
×
River Heritage Park
Visit River Heritage Park's accessible playground and more.
×
Nonie Werbe Krauss Nature Preserve
Visit for a quiet natural escape.
×
Hazel Landing Park
Actively reconnect with nature at Hazel Landing Park.
×
Heritage Park at White River
Visit this park with your family to explore the beautiful gardens and the Historic Ambassador House.
×
Town Run Trail Park
Pack your bike and go to Town Run Trail Park.
×
Oliver's Woods
This nature preserve offers a quiet pace amongst the busy shopping & business district of Keystone at the Crossing.
×
Marott Woods Nature Preserve
This small, wooded park includes a nature preserve, spring wildflowers and is perfect for birdwatching.
×
Holliday Park
For a nature immersion within the city, visit Holliday Park.
×
Broad Ripple Park
A dog park, outdoor pool, walking trails, great playgrounds for kids, and more all along the White River.
×
Riverside Park
Get active! Golf, launch a boat, enjoy the courts all within Riverside Park's 860+ acres.
×
Municipal Gardens
Tucked in downtown Indy, Municipal Gardens is the perfect escape for families.ll
×
White River State Park
For an urban park offering world-class attractions, visit White River State Park!
×
Southwestway Park
Southwestway Park is the perfect park for families looking to stay active!
Plentiful Parks
Love to walk a trail? In need of a quiet spot? Want to explore an open green space? Take the Find Your Parks quiz to discover which park(s) is perfect for you.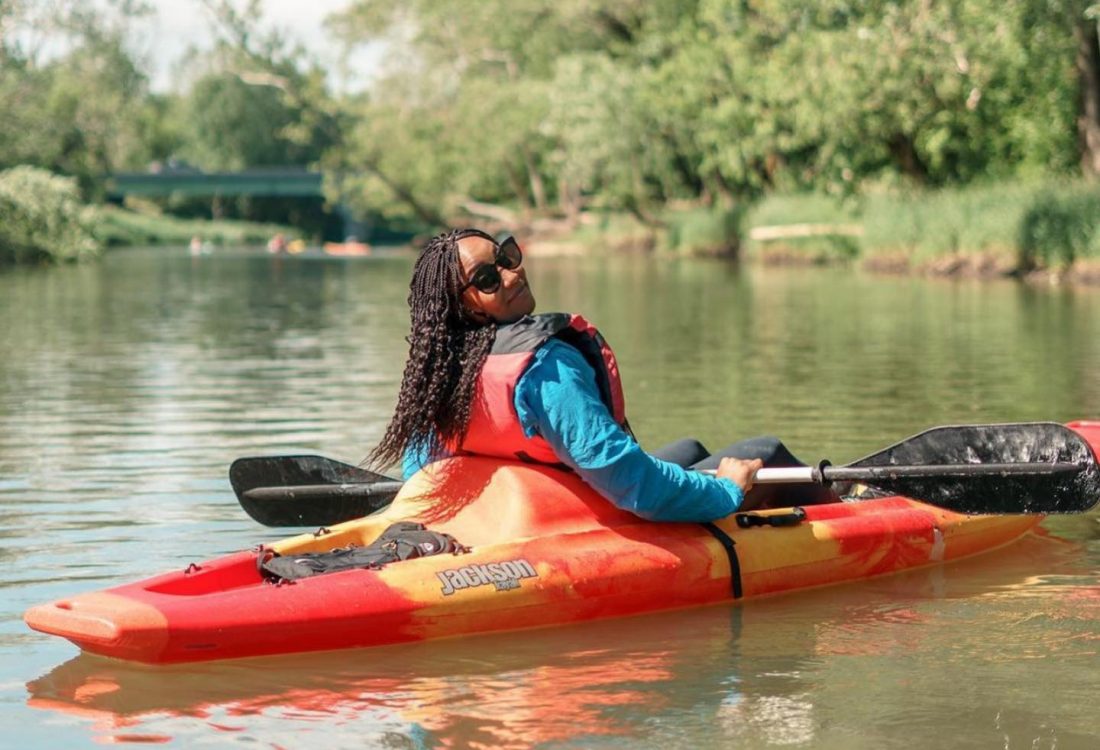 One river. Six Reaches.
Throughout the 116 miles of riverfront shoreline in Hamilton and Marion Counties, there are six river reaches. Each "reach" is an ecological zone of the river with a unique character that makes the White River special. Take a moment to explore the six reaches: North, Meadow, Quarry, Village Lakes, Protected, South Bluffs, and discover the parks that anchor these locations.