Potter's Bridge Park
Picturesque park with iconic restored covered bridge
Home to the only remaining covered bridge in Hamilton County, Potter's Bridge Park has more than 66 acres to explore. The bridge provides breathtaking views of the White River and a perfect spot for family photos. In addition to a canoe launch, fishing spots and a playground, Potter's Bridge Park is a part of the White River Greenway, a 3.25 mile trail along the White River through Forest Park leading to Historic Noblesville Square.
Park Location
19401 Allisonville Road, Noblesville, IN
×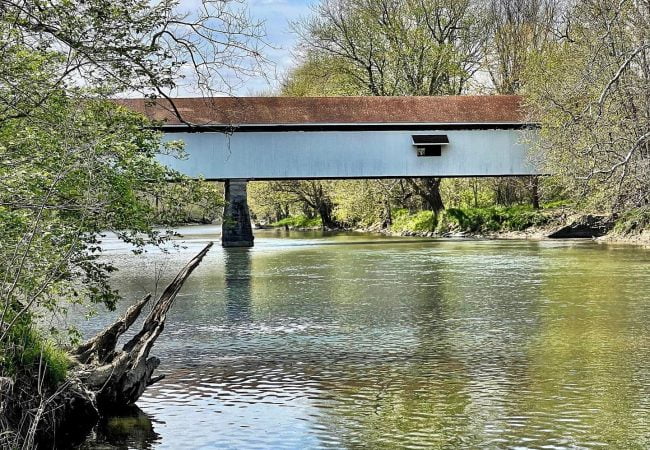 All Hamilton County Parks properties are open sunrise to sunset every day. Hours of individual facilities or ticketed venues or activities may vary.
Park Activities
Canoeing/Kayaking
Formal or safe informal places to paddle from.
Fishing
Safe opportunities to fish from shore.
Nature Trails
Trails designed for walking in natural spaces.
Picnic Areas
Designated picnic tables or shelters.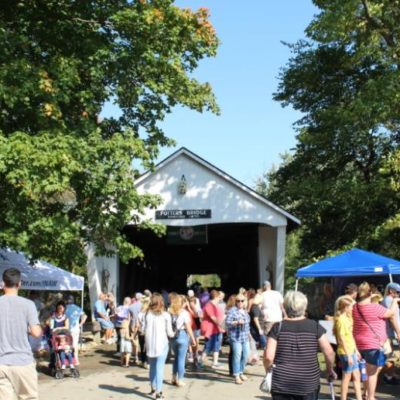 Potter's Bridge Fall Festival